At AMH, our Emergency Department provides a comprehensive emergency service to everyone in our community on a 24 hour basis. We assess and treat people with serious injuries and those in need of emergency treatment on a priority basis. We also receive direct admissions to the hospital includingcritically ill patients o route to intensive care.
Our emergency department is comprised of three fully equipped emergency rooms and seven observation beds for extended observations, as well as its own operating theatre for urgent and immediate surgical procedures.


The department also has several highly equipped ambulances, one of which is designated as a mobile medical intensive care unit (MICU).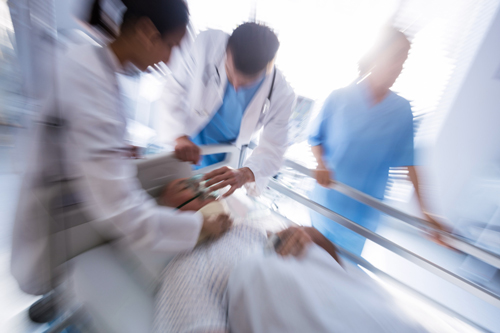 One can never be sure when one might need emergency or lifesaving treatment but, if you ever do,  you can rest assured that we will standing by, ready to care for you and your family. 
Our team of 
At AMH,we maintain the highest international standards and provide high quality and cost-effective  healthcare i a perfectly safe environment.
We hope and pray that you and your family enjoy the best of health throughout your life.
All emergency medical services are provided to our patients on admission to AMH.