At AMH, our general surgical team provides a full range of emergency and planned in-patient and out-patient surgery. Our highly skilled surgeons have extensive surgical experience with expertise in several different specialist fields in order to meet all the emergency, preventative and restorative health needs of our patients. We maintain the highest international standards for all our medical services and we always provide the best possible care.
You will be supported by a highly skilled team of consultants and specialist nurses who will assist you on your journey from the moment you arrive in the ward through to diagnosis and treatment and subsequent follow-up treatment, if required.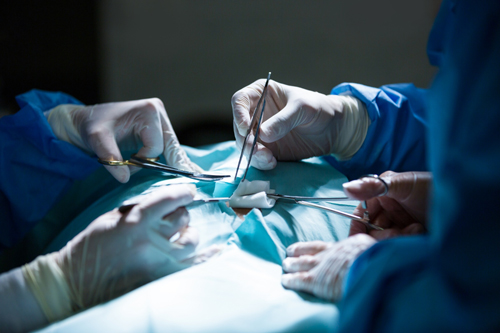 We are pleased to be able to offer our patients three modern, deluxe, state-of-the-art operating theatres, each of which has its own team of dedicated medical experts.
We provide surgical procedures for many common conditions including ENT, ophthalmic, oral, neurological, thoracic, vascular, urological and orthopedic procedures. Many of these conditions can be effectively treated by keyhole surgery.
Above all, at AMH, we provide high quality and cost-effective care in a perfectly safe and comfortable environment. We always put our patient first in everything we do.
We hope and pray that you and your family enjoy the best of health throughout your life.
All In-Patient medical services will be provided to our patients after admission to AMH.