At AMH we offer a wide range of routine and specialist laboratory services. Our laboratory provides up-to-date advanced facilities for diagnostic testing so that we can deliver accurate, reliable and timely diagnostic pathology to both in-patients and out-patients. This includes Chemistry, Microbiology, Serology, Histopathology, Hematology, Coagulation and Blood Transfusion Services.
Our highly skilled medical staff always ensures that the needs of the patient come first. We achieve this by pursuing a programme of continual quality improvement through scientific knowledge, evidence-based-research, staff development and efficient management of our resources.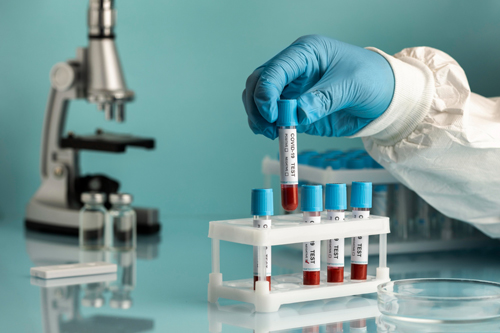 We embrace best practice strategies while adhering to national and international benchmarks and accreditation standards. The quality of all our diagnostic services are accredited by Central Board of Accreditation of Healthcare service (CBAHI), Saudi Arabia, Joint Commission International (JCI) USa, Accreditation Canada International (ACI) Canada  and are reinforced by in-house rigorous internal quality controls of all diagnostic test we perform. 
At AMH, we maintain the highest national and international standards and provide high quality and cost-effective healthcare in a perfectly safe environment.   
We hope and pray that you and your family enjoy the best of health throughout your life.
Should you wish to make an appointment with us please do so through the Call Center or, if you prefer, contact us via the website or simply visit the hospital where one of our staff will be delighted to accompany you to our clinic.