The Pediatric Department at AMH provides a high-quality, family-oriented healthcare service for children from birth up to the age of 16. This department offers patients a safe, friendly and professional environment with highly skilled pediatric staff to attend to your children's needs.
We completely understand the worries for parents if their child becomes ill or requires medical treatment and at AMH we have developed a unit that offers the highest quality of clinical care in a child-friendly environment.
One of our main tasks is to support family members and to advise them about different chronic diseases such as asthma, diabetes mellitus, epilepsy and others. We want your child to grow up to become a healthy young adult and our pediatric staff will do everything in their power to assist your child's recovery process.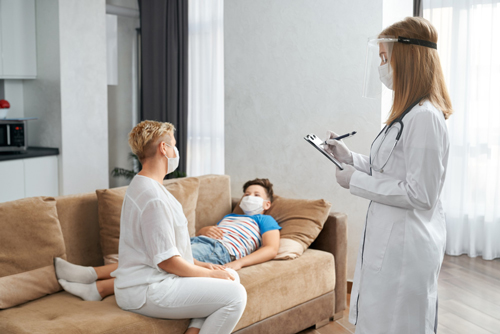 Our children are our future. We are trained to look after them for you.
We hope and pray that you and your family enjoy the best of health throughout your life. Should you wish to make an appointment with us please do so through the Call Center or, if you prefer, contact us via the website or simply visit the hospital where one of our staff will be delighted to accompany you to our clinic.